Contact Us Today!
We'd love to hear from you, and learn about your project.
We have talented designers, an awesome staff, free designs, no money down and and financing options available.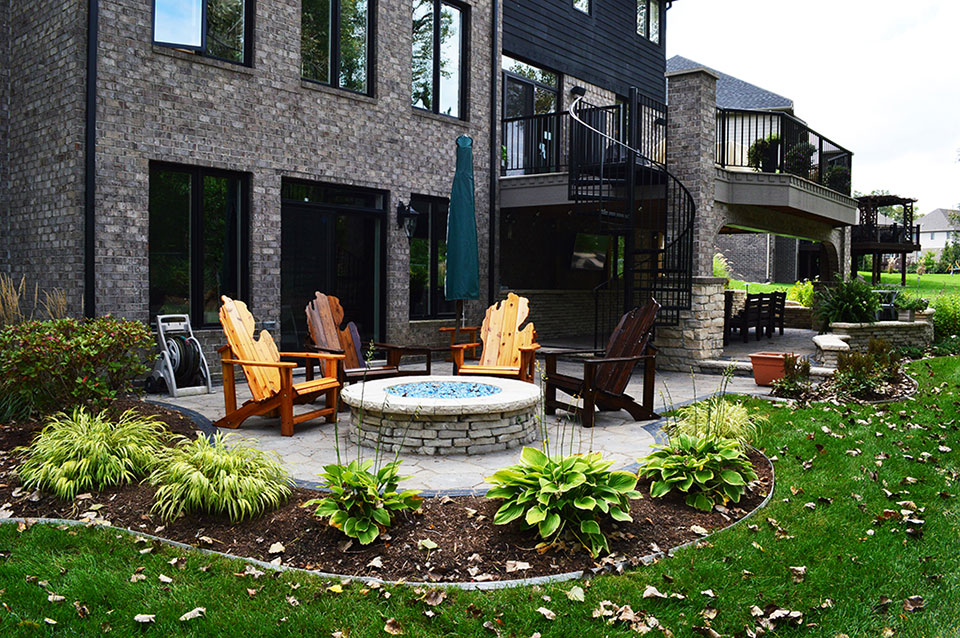 Hardscape Construction
A finished outdoor space will enhance your home in every way and deliver extended living space, room to enjoy the outdoors, and a gorgeous setting that looks just the way you want it. The hardscape construction created by Visionary Landscaping in Shelby Township, MI, delivers unique, customized projects that match your dreams for your patio, yard, and outdoor living.
Types of Hardscape Construction Projects
If you can dream it, Visionary Landscapes can create it. Here are just some of the most common hardscape construction projects our experts have built:
Patios: Patios are no longer just flat cement areas behind your home. Elevate an existing lackluster area with decorative brick paver walkways, retaining walls, or a fireplace. Or, expand the use of your yard by adding a patio and reveling in a relaxing, handsome, outdoor living space.
Vegetation: Carefully selected trees and shrubs add curb appeal to any hardscape construction, filling in spaces, highlighting certain elements, softening the nature of brick and stone projects, and adding shade and privacy.
Water features: When you want a more tranquil environment, decorative water features can be added to a swimming pool, freestanding in your yard, or combined with a patio.
Bars and grills: Wish you could enjoy your favorite things outside that you have inside? It's possible to add a welcoming bar and combine it with a grilling station, giving you a second kitchen, another area to entertain, and the joy of being outside all the while.
Fire pits: Fireplaces and fire pits are a top request for many homeowners who want to expand their outdoor living space. It's hard to beat the calm and escape of a warm, comfortable fire in spring, summer, or fall.
Steps and walkways: Why stumble over bumpy lawn when you can have a sturdy pathway that invites you to travel around your home with care? Whether made of brick or stone, a customized path is inviting and unique to your house.
Retaining walls: If you have an uneven space or a patio that's missing a little flair, a carefully customized retaining wall turns mediocre into magical.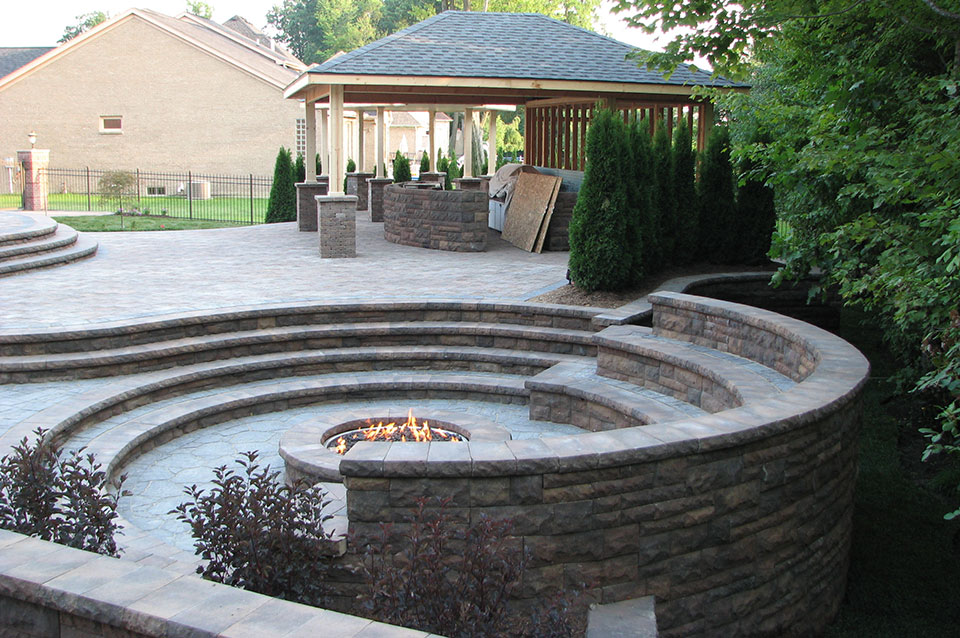 Make Your Hardscape Construction Visions a Reality
Whether you're ready for a new installation or want to upgrade an existing installation, any creative designs are possible. The benefits of working with experts like Visionary Landscaping means the following:
Work with experts who specialize in designing and building custom outdoor spaces.
Get an outdoor style that works with your lifestyle, needs, and aesthetic.
Choose from a range of materials to create retaining walls, walkways, patios, and more.
Add personalized touches and customized features that deliver one-of-a-kind accents like strategic shrubbery, circular firepits, and stone seating.
Using the highest quality materials and exceptional services at competitive pricing, our team delivers a personal touch along with professional designs and clear building plans. You have a hand in designing your custom hardscape construction, so you get the results and the outdoor living you have long envisioned.
Bring Your Outdoor Dreams to Life with Visionary Landscaping
Visionary Landscaping takes your dreams and designs and builds what you never thought possible, starting with 3D landscape design that makes it easy for you to envision what your home will really look like with your desired upgrades. Enjoy all the comforts of home within your backyard. Our team manages projects of all sizes, and we are known for our award-winning designs.
Allow Visionary Landscaping in Shelby Township, Michigan to take care of all your landscaping needs and hardscape construction. Contact us today for an estimate.