Contact Us Today!
We'd love to hear from you, and learn about your project.
We have talented designers, an awesome staff, free designs, no money down and and financing options available.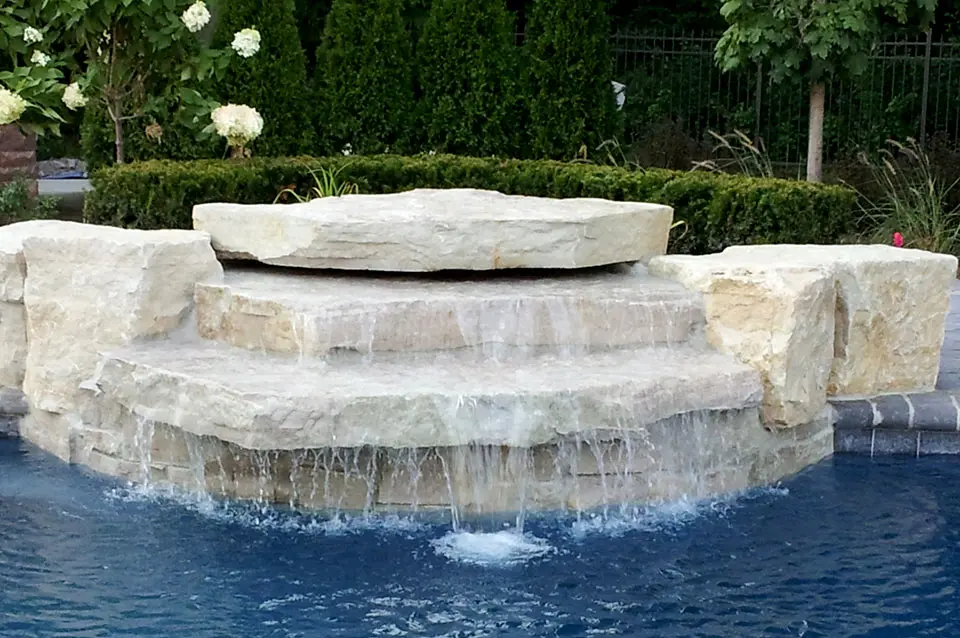 Water Features
Residential homeowners eager to create a backyard oasis find great satisfaction when they add decorative water features to their outdoor space. Whether incorporated into the landscaping as an engaging piece of art or implemented into an existing hardscape for a softer touch, water features are a peaceful and attractive addition to any home. At Visionary Landscaping in Shelby Township, we bring your ideas to life.
Types of Decorative Water Features for the Backyard
Ponds
Natural ponds can be designed as a low-maintenance ecosystem in an open-water configuration that contains plants, animals, and bacteria to keep the water feature clean and healthy. If you're more interested in a modern-looking manmade pond that relies more on pumps and filters, there are endless configurations and sizes that can include waterfalls and rock formations.
Waterfalls
Love the peaceful look and calming sound of water as it cascades over stones and rocks? A waterfall is easy to maintain and customized to fit in a small area, take over a large space, or flow directly into a swimming pool.
Waterwalls
A wall fountain or waterwall can be built into a wall or hillside or be freestanding. The water cascades slowly down the face of the wall and is fed back up for a continuous cycle. A waterwall is an impressive, large-scale visual element that has adjustable settings for water flow and blends nicely with accent lighting systems.
Pool Scuppers
Whether you call them pool scuppers or water spouts, these wall-mounted fixtures allow water to flow into the pool water below. Scuppers come in a variety of sizes and designs, so it's easy to find a style that suits your backyard design.
Streams
A natural-looking element for any backyard, streams can be chosen from prefabricated options already populated with rocks and plants, or you can design your own stream with the stones and greenery you prefer. Low maintenance with calming sounds, this decorate water feature can fit in small areas.
Bubblers
Bubblers are excellent small-space decorative water fountains that spray or spout jets of water. They can be designed to look like a naturally occurring element made of rocks or stones, allowing them to blend into the landscaping and create a soothing environment.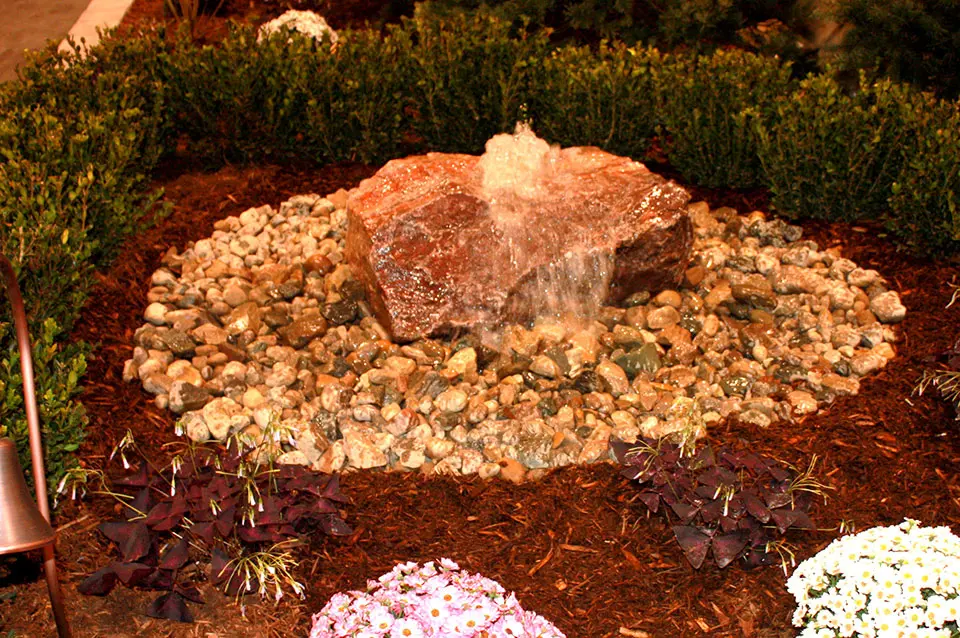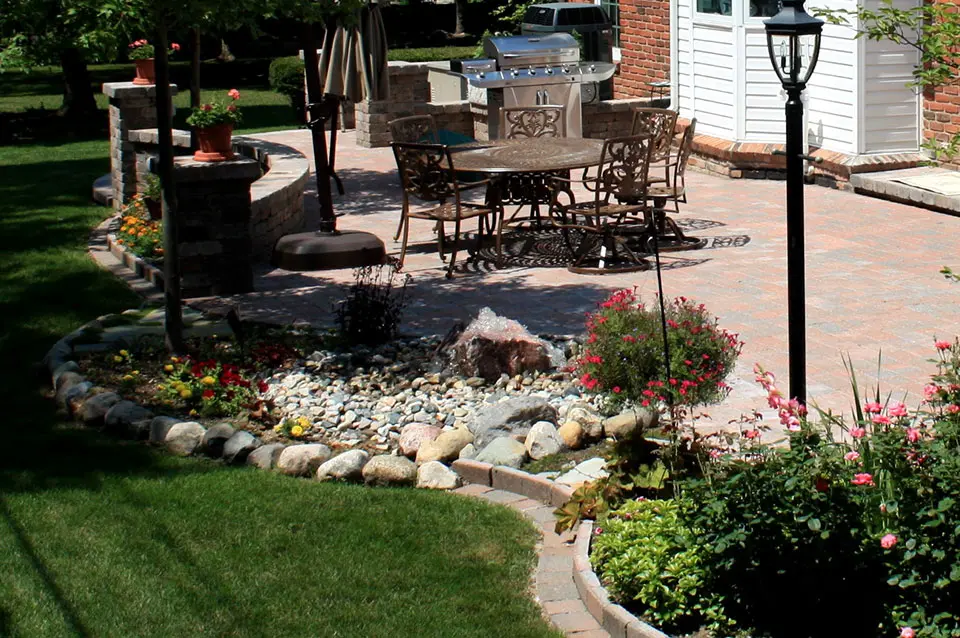 Good Reasons to Invest in Water Features
Whether you want landscaping with a formal, tropical, modern, English design, or otherwise, all principles are interconnected: You want to achieve elements of unity, scale, balance, variety, and simplicity through texture, form, and line. When it comes to water features, they can serve as a focal point, an intersection of two paths, or a gentle addition in the background.
Here are just some of the reasons to invest in water features:
Aesthetic perks: Whether it's curb appeal you seek or a major spot of interest in your backyard design, any decorative water feature delivers aesthetic value. Water is beautiful, calming, and always makes sense in landscaping.
Economical value: When you want to make a big splash in your landscaping without investing in some of the more costly elements, consider a decorative water feature. When it blends right into the existing landscape, natural beauty is enhanced.
Sound benefits: Being near water is naturally calming and soothing. Having a fountain in your backyard can make all the difference in your level of relaxation.
Get Customized Water Features from Visionary Landscaping
Water features may look like they're easy to add to your landscaping, but it is always a good idea to turn to professionals to incorporate your vision into an existing setting or develop a fresh design from scratch. Water installations also require an intimate knowledge of pumps, filters, and installation – you want the work done by specialists who understand. Contact Visionary Landscaping to discuss your hopes and find out what's possible for your landscaping.