Contact Us Today!
We'd love to hear from you, and learn about your project.
We have talented designers, an awesome staff, free designs, no money down and and financing options available.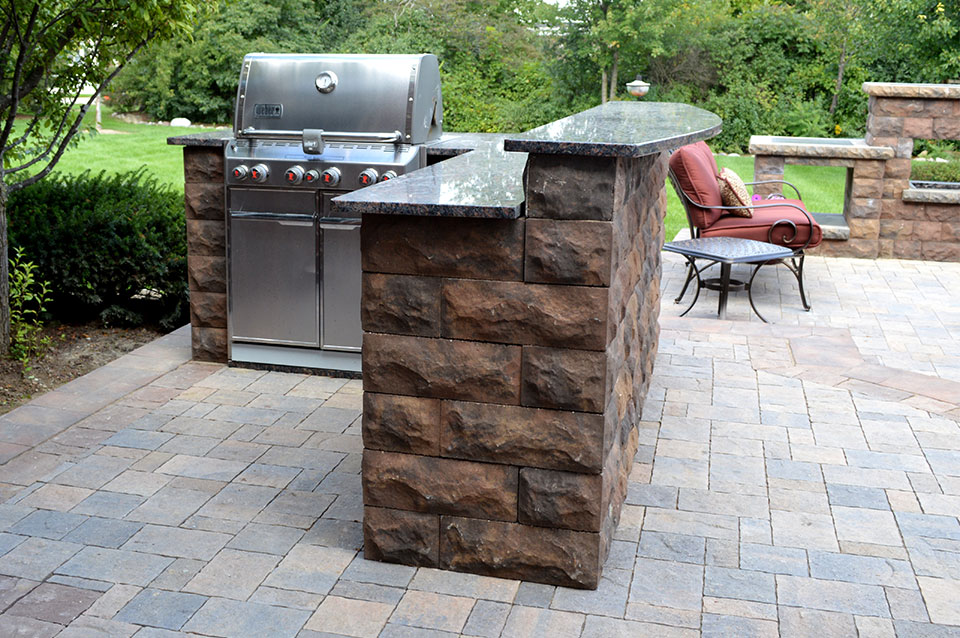 Grills and Bars
There is something about a burger fresh off the grill and a cold drink enjoyed on the patio. Wouldn't it be nice to enjoy the preparation and consumption of your favorite foods and beverages all in the same place? All outside? Visionary Landscaping in Shelby Township, MI, constructs customized grills and bars for homeowners who want to expand their outdoor living. Dream up the design you want and find out what can be brought to life in your space.
Extend or Enhance an Existing Outdoor Space
Have a small patio or deck that could be doing so much more for your backyard? If you opt for a customized grill or bar or both, you can create an entire outdoor kitchen that minimizes the work of cooking, increases the fun factor, and allows you the chance to extend your existing patio or enhance a covered area.
The joy of being outside will increase tenfold because you can enjoy your home and everything outside it while whipping up foods and drinks to entertain your family, neighbors, and friends. An outdoor grill says, "We are friendly and love to entertain!" Whether you're having a party, a casual Friday night, or tailgating for the big game, your second kitchen will expand your life, social network, and cooking prowess.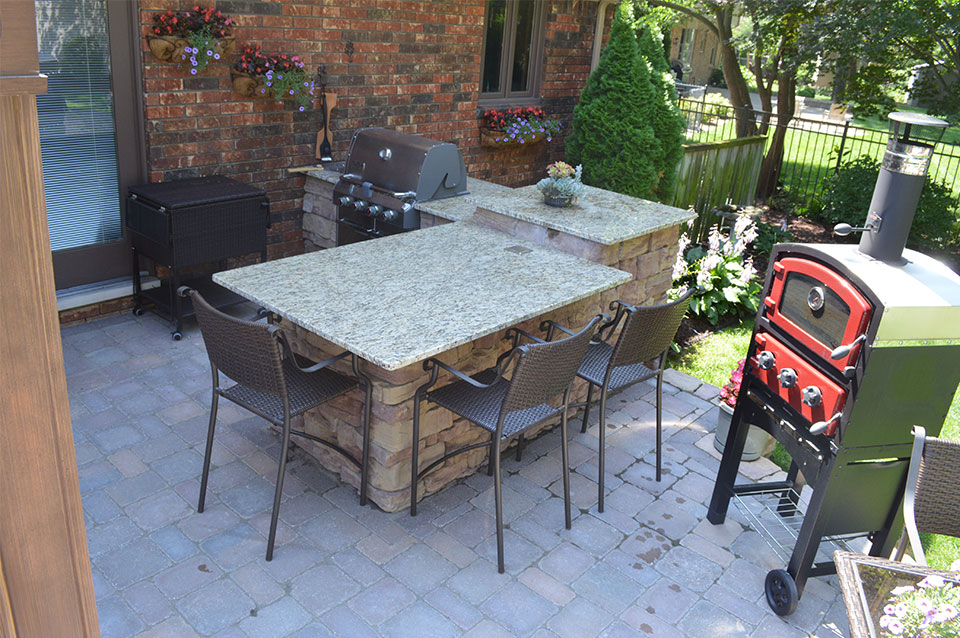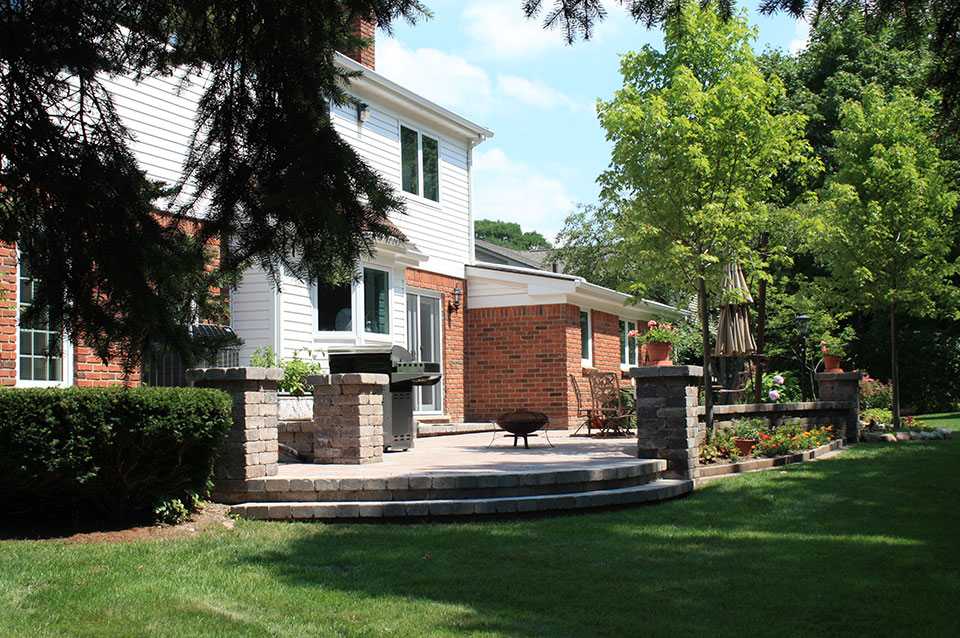 Start from Scratch
If you have a fully green backyard but you're ready to build it up into a true outdoor living space, hardscape construction like grills and bars mixed with softer touches like shrubbery will produce a creative oasis for entertaining, relaxing, and loving your extended living area.
Work with experts who specialize in the design and build of custom outdoor spaces featuring grills and bars and you can find yourself with:
An outdoor style that reflects your lifestyle and aesthetic.
A mix of complementary materials that form the patio, walkway, retaining wall, seating, and more.
Personalized touches and one-of-a-kind accents.
It's All in the Details
Having a grilling station in your outdoor living area is a measure of luxury for a homeowner. It's especially brilliant for anyone who loves an outdoor party or feeding large groups of family and friends. The space your installation takes up, the size of the hardscape, the materials, and the workmanship all impact the result, including components such as:
Prep area
Island
Serving station
Sink
Refrigerator
Double grill
Dual-function grill
Pizza oven
Mood lighting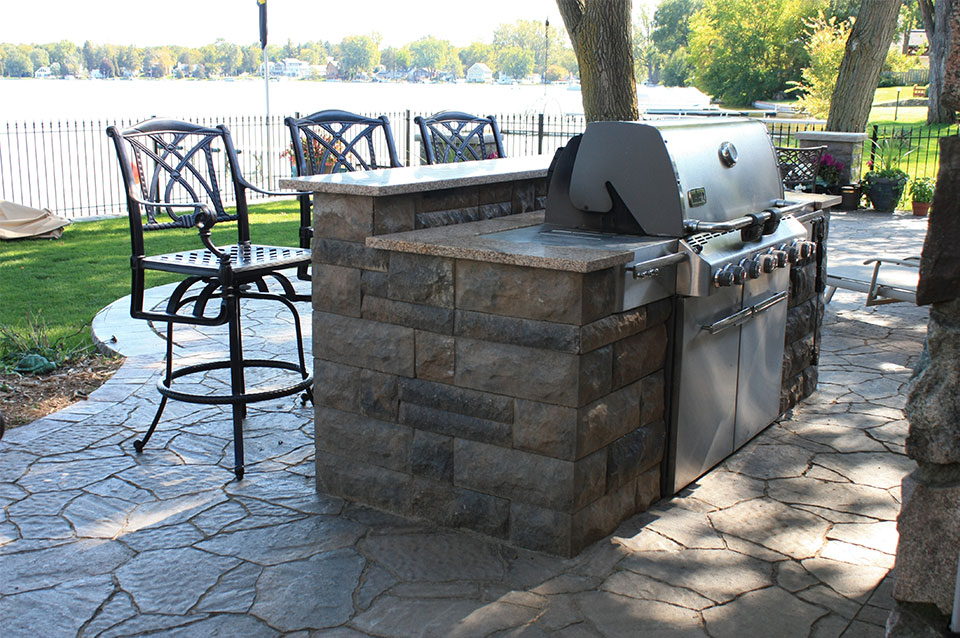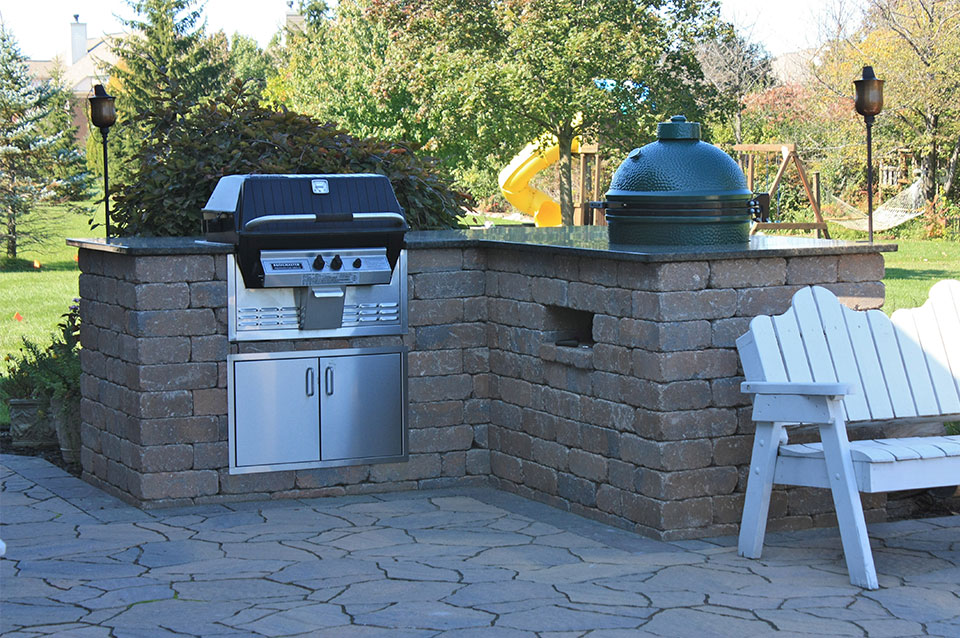 Benefits of Outdoor Grills and Bars
Having a grill or bar outside is not just a feel-good convenience. There are so many benefits to enhancing your outdoor living space with these additions, including:
Boost to home value
Keep cooking smells outside
Simplify by prepping, cooking, and eating all in the same space
Keep indoor kitchen cool and clean
Lower energy bills
Property Values Increase by Adding Grills and Bars to Outdoor Kitchens
If you can envision a configuration of grills and bars in your outdoor kitchen, the planning process with Visionary Landscaping will be very satisfying. You'll see a 3D rendering of just what your home will look like with a new outdoor kitchen or area to relax and entertain. The colors, stone, brick, and other materials will come to life on the screen so you can get a solid visual of how this smart investment in your home will develop.
Contact Visionary Landscaping, design and build contractors, and find out what's possible for your living space. If you can dream it, we can create it. Now is the time to bring your inside – outside.