Contact Us Today!
We'd love to hear from you, and learn about your project.
We have talented designers, an awesome staff, free designs, no money down and and financing options available.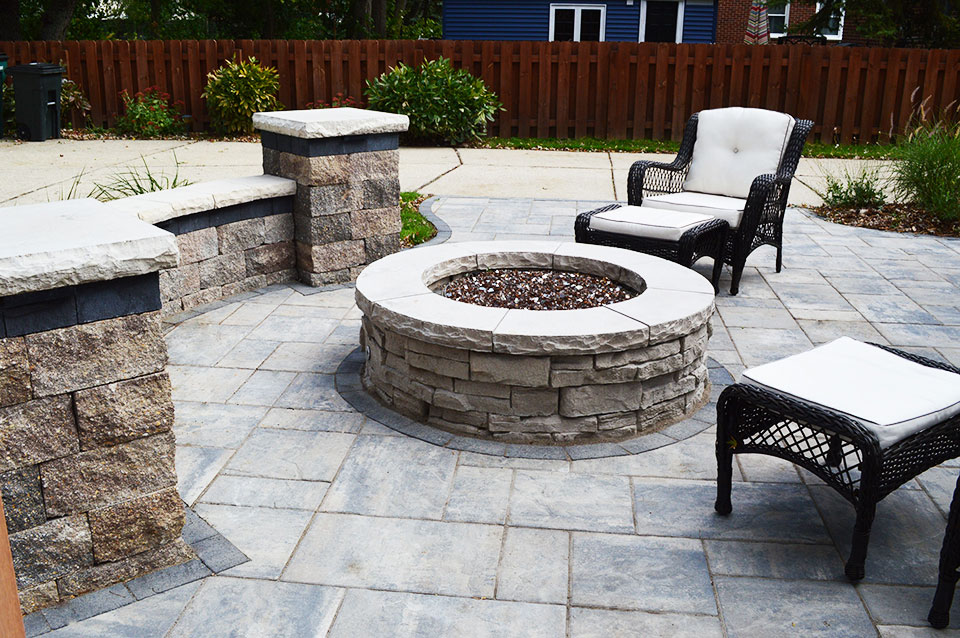 Fire Elements
Homeowners often add fire elements to their backyard to extend the opportunity to enjoy outdoor living space. There are more cold than warm months in Michigan and a cozy fireplace or fire pit enhances the environment on a cool day or evening for socializing, solo enjoyment, or family gatherings while adding ambiance, comfort, and subtle illumination. At Visionary Landscaping in Shelby Township, we design and install fire elements that suit your outside space.
Blend Fire Elements with Natural Materials
Combining fire elements with natural materials creates a soothing combination of softscape and hardscape for an attractive and aesthetically pleasing outdoor area. Whatever the season, fireplaces and fire pits work with any of the following features:
Rock, stone, or brick: Patios can be as intricate or simple as you want, depending on your vision and how much space is available. Decorative pavers, steps, retaining walls, or seating areas can surround your fireplace or fire pit for complementary hardscape materials.
Greenery: The trees, shrubs, and other vegetation you add to your outdoor space add a softness that makes any fire element look more natural. Greenery adds shade and privacy, hides hard corners, and creates an overall comfortable space.
Water: Believe it or not, fire and water are a gorgeous combination in an outdoor living environment. For complete tranquility, add decorative water walls or fountains to an area of your yard, pool, or patio with a cozy fire burning nearby.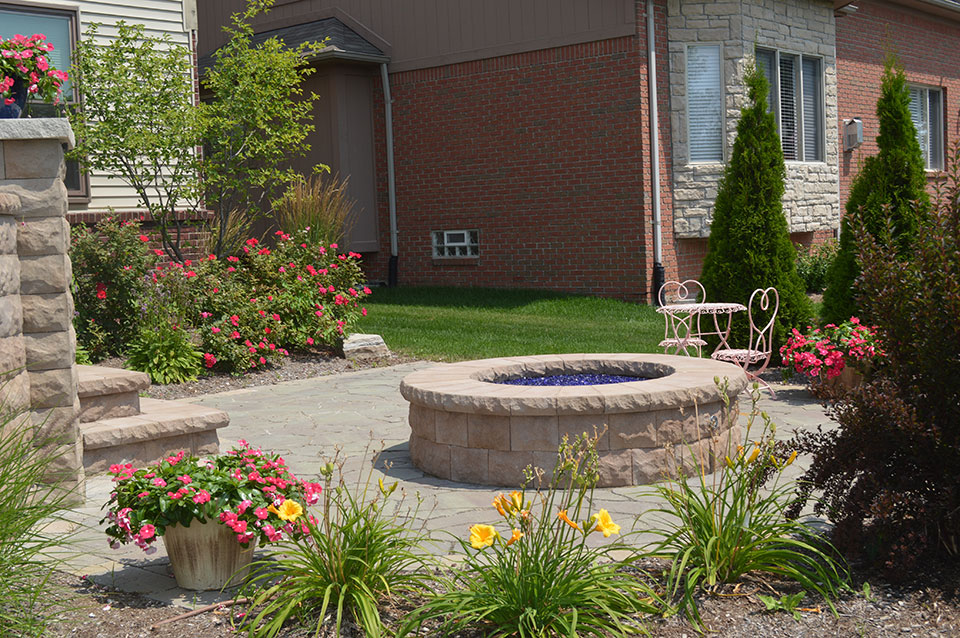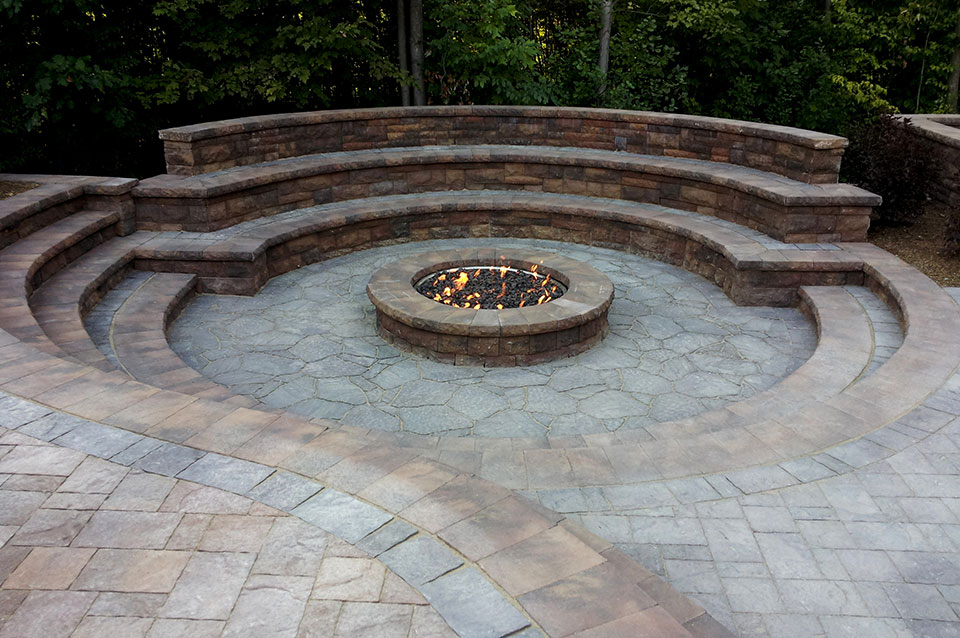 Aesthetically Pleasing and Fully Functional Fire Elements
Your vision is what your hardscape developer will work to design and represent, and there are any number of ways to make your ideas for fire elements come to life in your backyard.
Circular fire pits lend themselves to seating and milling about, with any number of chairs gathered in the vicinity for comfortable warmth, soft lighting, or s'more making.
Square fire pits are a great counterpart to a mostly soft and rounded outdoor area, offering a harder contrast and an interesting visual element that blends nicely with the rest of your space.
Tall fireplaces can have small areas for warmth, heating, and cooking, but the vertical space it takes up delivers an impressive focal point, a handsome backdrop, or an effective break from the neighbor's own backyard.
Small, cozy fireplaces speak volumes about the intimate atmosphere you want to set and maintain in your outdoor living space.
Fully functional fire pits or fireplaces are great for homeowners who want to enjoy the heat of a fire and make it work for them too by cooking regularly outdoors.
Make Your Outdoor Space Multi-Season with Fire Elements
Homeowners who don't shy away from the weather at any time of year extend the life of their patio with a fireplace or fire pit in their backyard that allows them to stay cozy while enjoying fresh air, crisp afternoons, and dark evenings, whether there is sunshine, snow, or falling leaves.
This worthwhile trend in landscaping is well-paired with a bar and grill set-up too. Add a grilling station to the outdoors and give yourself a second kitchen that enhances the joy of being outside to eat and drink, sitting around a comfortable, welcoming fire.
You can enjoy the best of the inside, outside with fire elements in your landscaping and hardscaping. Visionary Landscaping is dedicated to delivering the outdoor space you want and making it a user-friendly, aesthetically pleasing area that lasts and lasts.
Contact us to schedule a consultation with one of our design experts and find out what's possible for your home.