Contact Us Today!
We'd love to hear from you, and learn about your project.
We have talented designers, an awesome staff, free designs, no money down and and financing options available.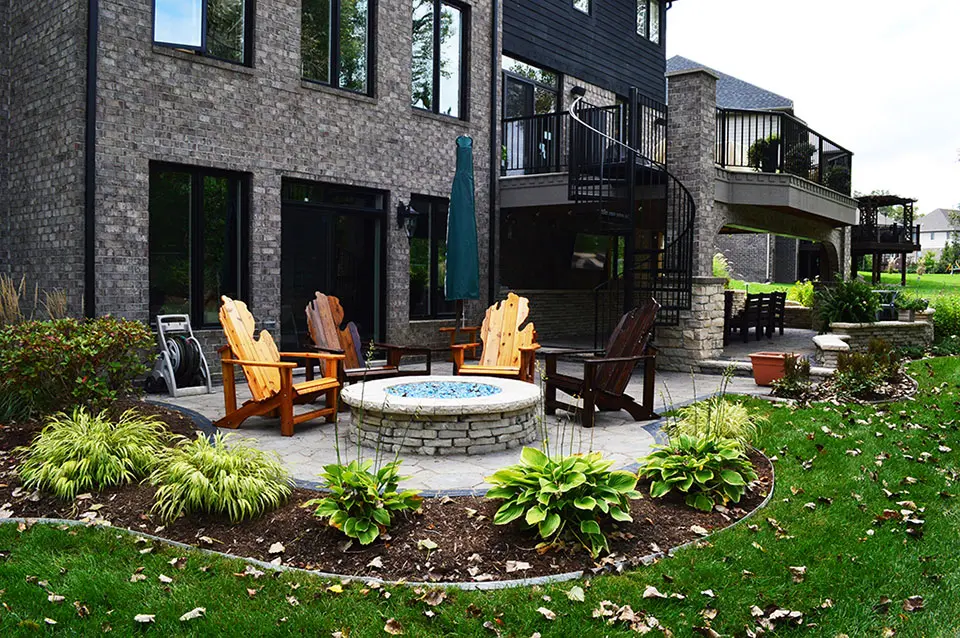 Landscape construction
Landscape construction is an umbrella term for any process that transforms the landscape. This can include the removal or installation of both hardscapes and softscapes. At Visionary Landscaping in Shelby Township, MI, we deliver customized designs and complete construction for high-quality residential and commercial outdoor enhancements.
The Elements of Landscape Construction
Landscape construction involves the altering or building of something new into an existing space to make it functional. This can happen through activities like:
Installing new features
Making general improvements
Flattening land
Raising land
Removing old hardscape
Removing softscape
Improving drainage system
All these preparations make the space ready for fresh hardscaping and softscaping and the customized landscape construction plan you have with your contractors, so new structures can be built to improve functionality.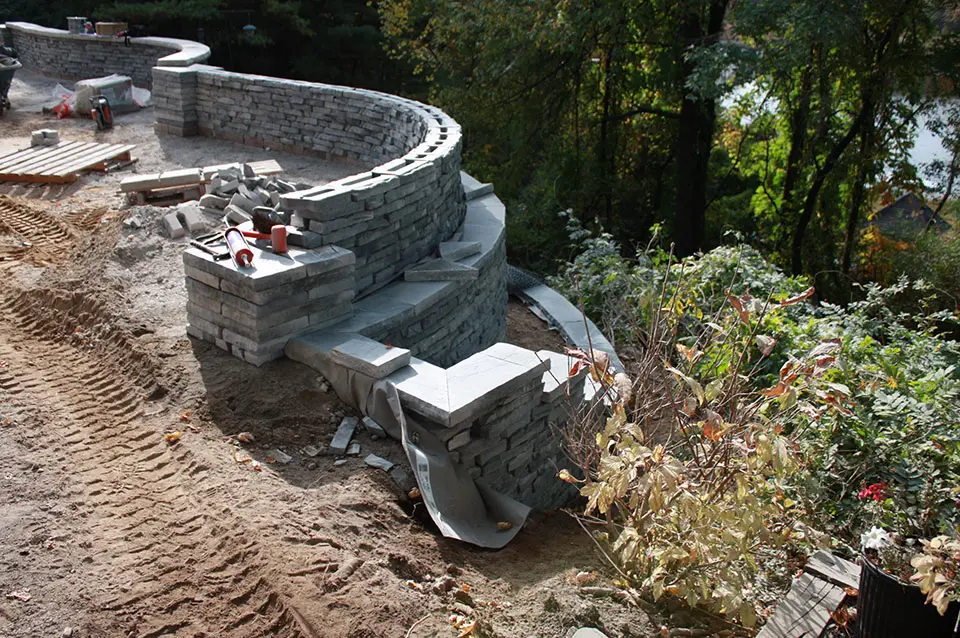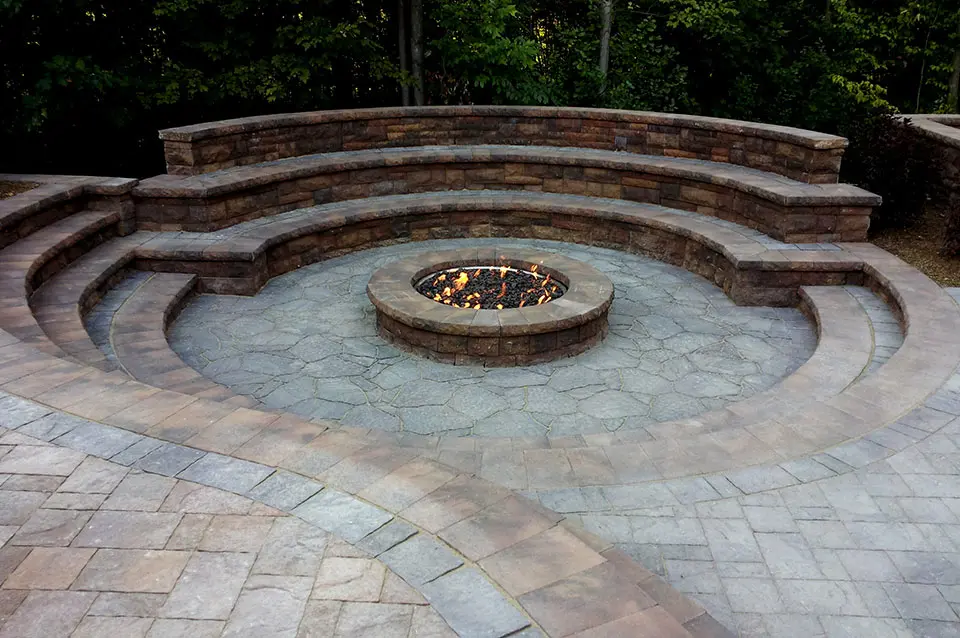 Design a Landscape Using Hardscapes and Softscapes
Outdoor design principles are like indoor design – it's a good idea to incorporate elements of varying textures and colors to create a cohesive and pleasing landscape construction. Here are the two basic elements that make up every successful landscape design:
Hardscape: Includes materials that are incorporated into a landscape like pavers, retaining walls, patios, fire pits, walkways, and water features.
Softscape: Includes plants, trees, shrubs, grass, flowers, and elements that grow and change within the landscape and require regular maintenance to maintain their beauty.
Common Types of Landscape Construction
Every homeowner has a different vision for what they want for their yard. Whether it's to improve curb appeal or expanding livable square footage into the backyard, new and unusual ideas are what make unique and creative living spaces. Commercial property owners too have specific goals for making their outdoor area appealing, usable, and easy to maintain.
Some of the most common examples of landscape construction include the installation or building of features like:
Patio
Retaining wall
Fountain
Other water features
Walkways
Fire pits
Sidewalk
Driveway
Plant removal and installation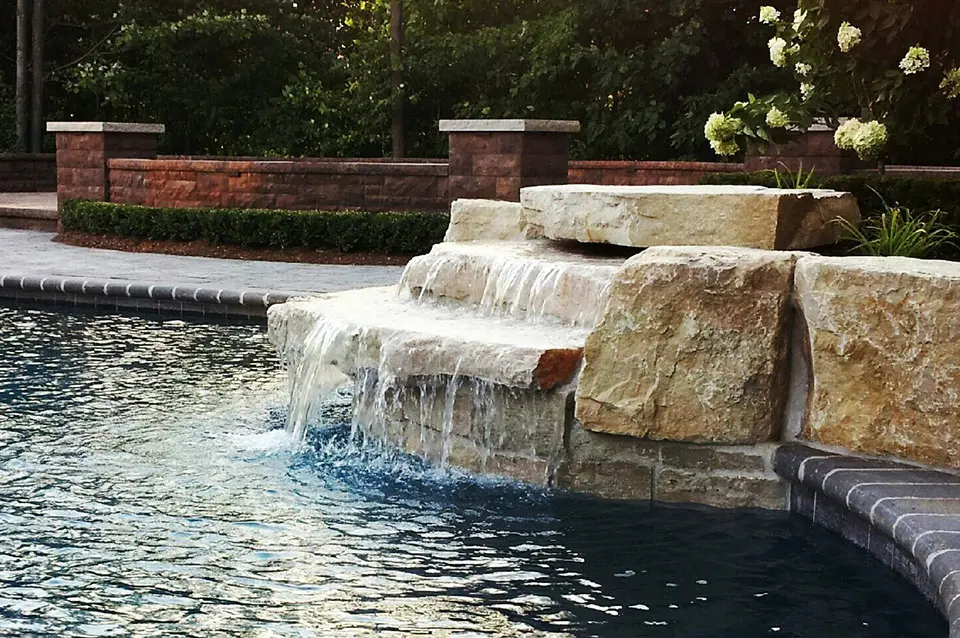 Enhance New Builds and Existing Structures
Landscape construction plans are a great choice for anyone who has outdoor living space to consider. From homeowners living in new builds to those in well-established houses, there is always a plan that can transform your front or back yard and deliver the ambiance you want.
The goal is to improve the functionality of the land, and you get to decide exactly the features you want to highlight and the elements you would like to have to transform your home. Many popular choices include:
Full-sized freestanding stone fireplace
Fountain integrated into a swimming pool
Brick or stone stairs or walkway
Large or small retaining wall
Seat walls on a patio
Stone grill or bar
Many families who live in new construction receive partial landscaping as part of their contract, but these packages don't always include irrigation or drainage systems or level ground. Many homeowners are satisfied with these elements and prefer to wait and work with a landscape construction company to get the precise vision they want for their space.
Get Landscape Construction for Your Property
Aesthetics are everything when it comes to the exterior of your home. If you can envision a look, your qualified landscape contractors can make it happen. Schedule a consultation with the team at Visionary Landscaping and take advantage of our 3D planning offerings so you can truly see what your outdoor square footage will look like with new or improved hardscapes and softscapes.
When you address the yard and outdoor living spaces of a home or commercial building, you preserve property value while improving functionality for family or visitors. Contact Visionary Landscaping to learn about our comprehensive menu of landscape construction services. We will take you from planning to design to installation.